I won a Savinelli Oscar Elite 302 KS a month or so ago and liked the feel. Later I thought I bought a short MM cob replacement stem off ebay. Apparently I didn't read the discription at all and this ginormous white stem arrived.
After a few weeks of being lazy and not returning it...and a little too much reading on here...I decided to take my new dremel out and see what I could do.
It's far from showroom quality, but I like the look and feel better than the black stem and am glad I tried this out.
The pipe's ebay pic...
The before with original stem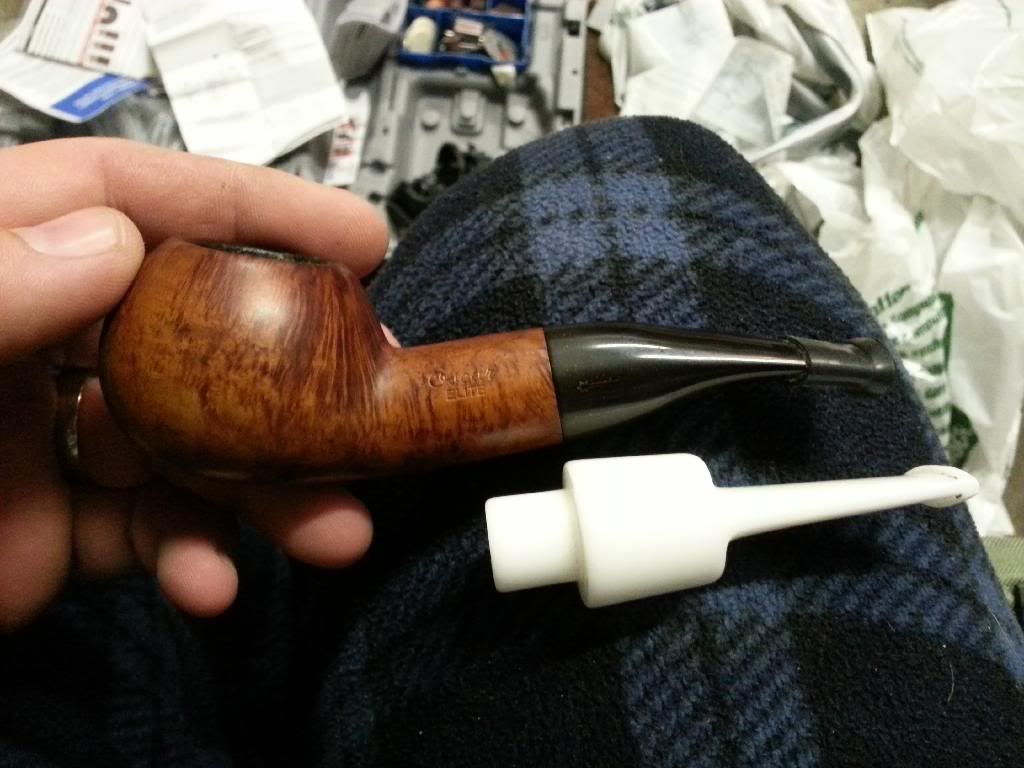 After with a slight bend