I had looked at meers a while back and decided at some point I would pick up an Imp or an Altinok because of the quality. I've never smoked one, but had read great things from you guys.
So... A few weeks ago, I was searching the bay for a Churchwarden. Like most of you guys, I don't have an unlimited supply of money, so I was hoping to find a decent estate that I could clean up.
As I was looking through the listings, I saw this Altinok...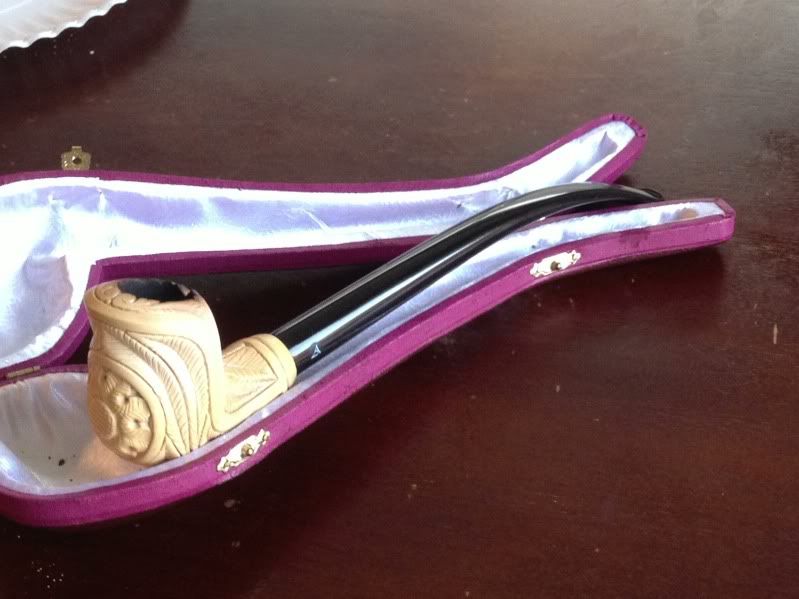 I managed to win it for $40!! Steal...