Mostly Harmless
Staff member
Moderator
As a belated bday present for AussieTx I did a resto on his "new" Dunhill.
The pipe was already in great shape, just a little oxidation, cake, and grime.
Typical stuff:
Shank brush and everclear to clean up the stem, then an Oxyclean bath and stepwise hand-sanding. Sponge buff. Tripoli. Carnuba. Flannel.
Pipe got the cotton ball/salt soak and shank cleaning with Everclear. Cleaned up the rim with spit and a finger, mostly. Then micro-fiber and warm mildly soapy water. Then a very light tripoli buff, then a heap of Carnuba.
Before:
After: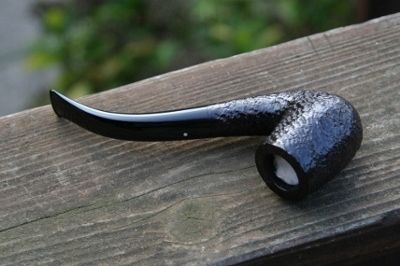 Cheers!
Edit:
Thanks to Tx for getting me back on the horse.
I had to get some new materials to do this restoration, but now I'm all set again.