So I threw $3.50 total (shipping included) for three of these "China" corncob pipes. Though I am new to the pipe smoking thing, I do know that MM makes the best cobs. That said, for $3.50, I said why not? I was shocked at how bad they were.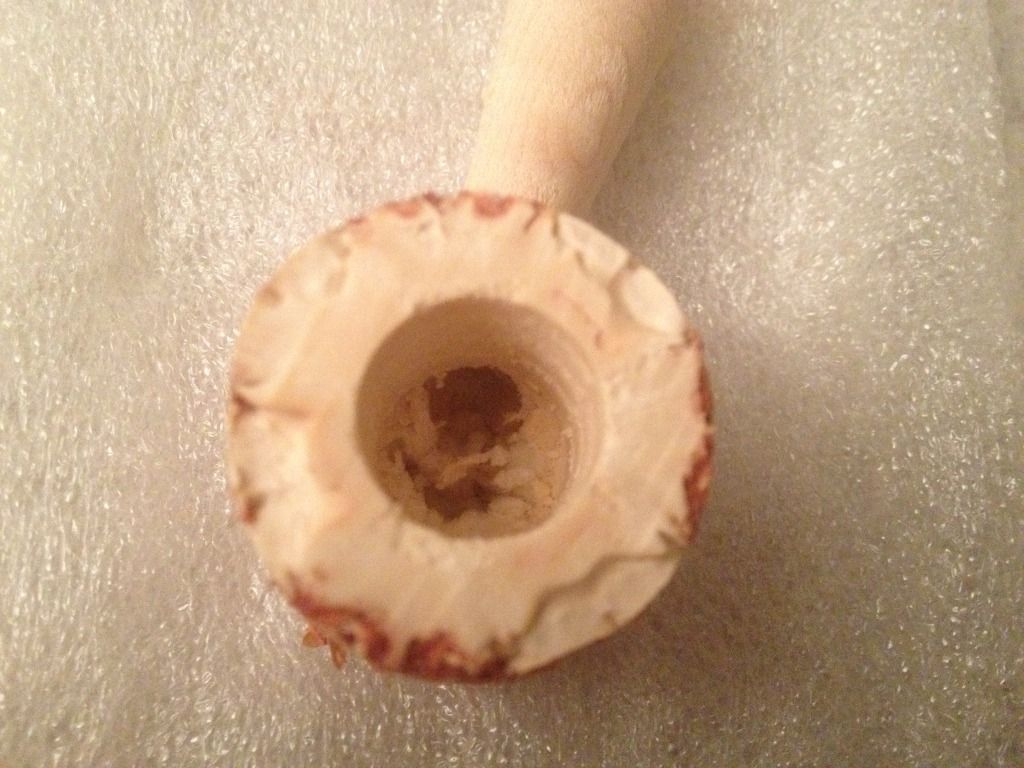 Here's the bowl on one of them. Looks unfinished.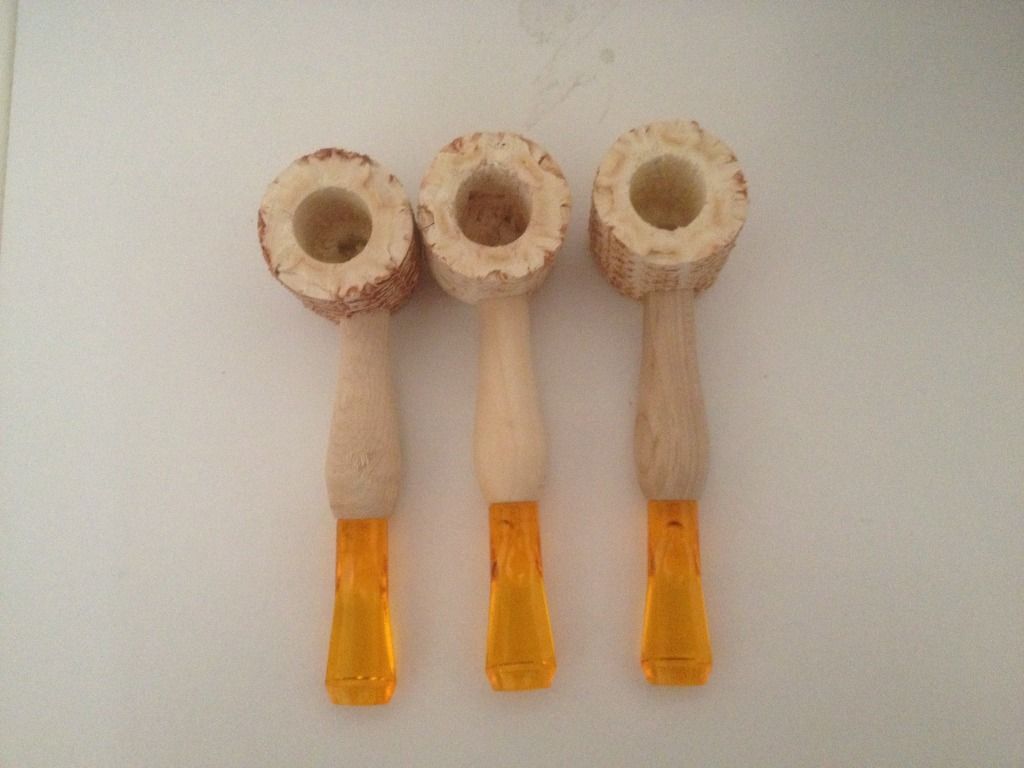 The three that I bought. Note the inconsistency on where the hole was drilled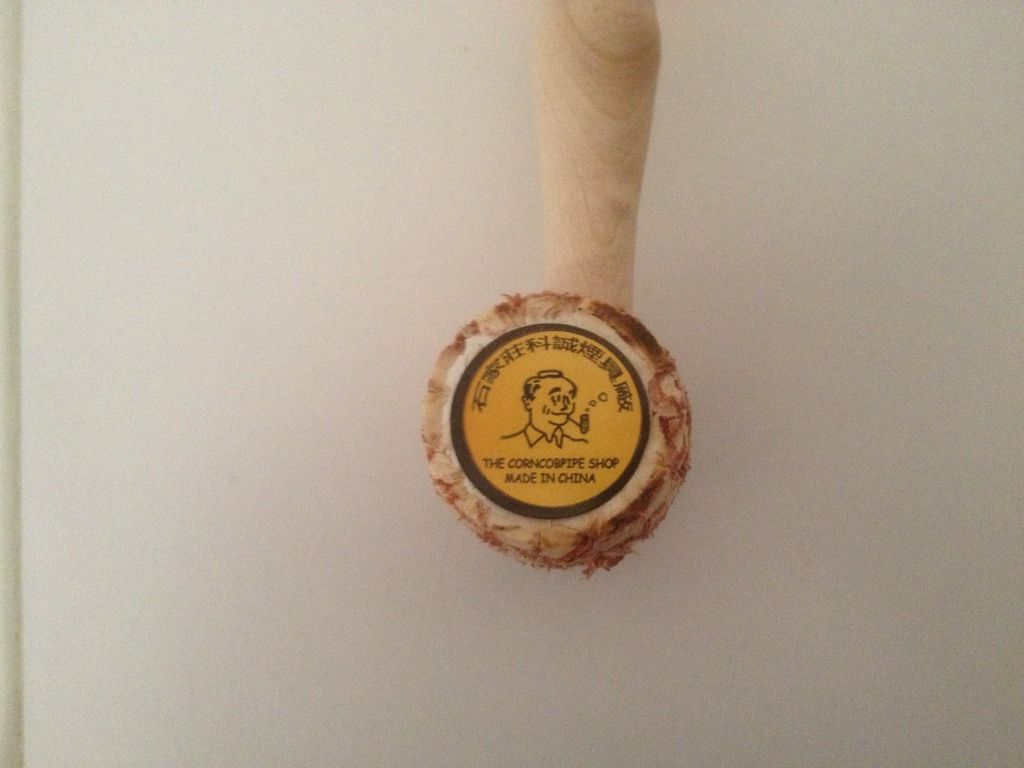 Looked these guys up. Found nothing at all.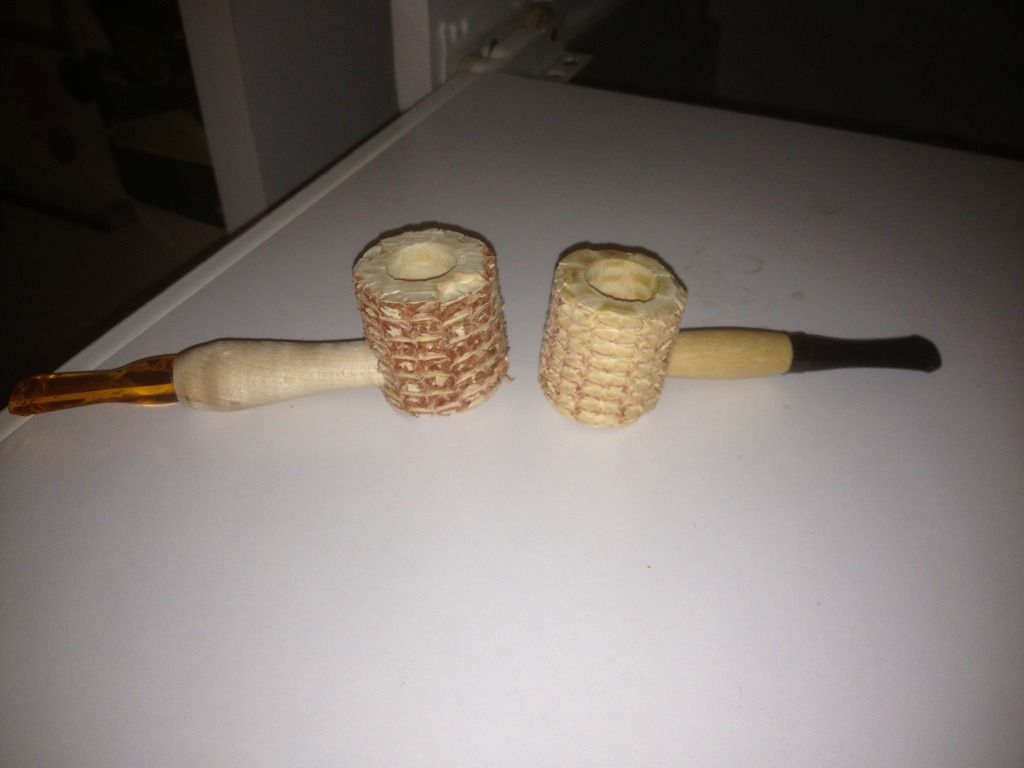 An MM mini is the smaller pipe.