Where to start?
1st ebay pipe, an old Kaywoodie which I cherish due to its history. It was made when quality meant everything . The fact that it still smokes very well and has survived this many years is a testament to this old pipes character. It was a Codger pipe when the old codgers here were still in diapers.
Unfortunately, it needed some spit and polish so it could shine again. The stem was fairly oxidized and the briar's finish had seen better days. I can rebuild carburetors, install structural curtain wall glass framing, brush my teeth, and almost cook ramen, BUT for I'm scared to death of trying to ream or polish a pipe. This pipe had survived at least 70 years and I didn't want to kill it in 2 minutes with a bench polisher or Dremel.
I had seen a post somewhere here of Coastie's work and decided to look him up . I was a little apprehensive in just coming out and asking an established member if he would work on my pipe, but he was beyond approachable and made the process painless. Communication throughout the process was beyond what I expected, I can't explain how well he handled the entire process.
So, here it is , before and after.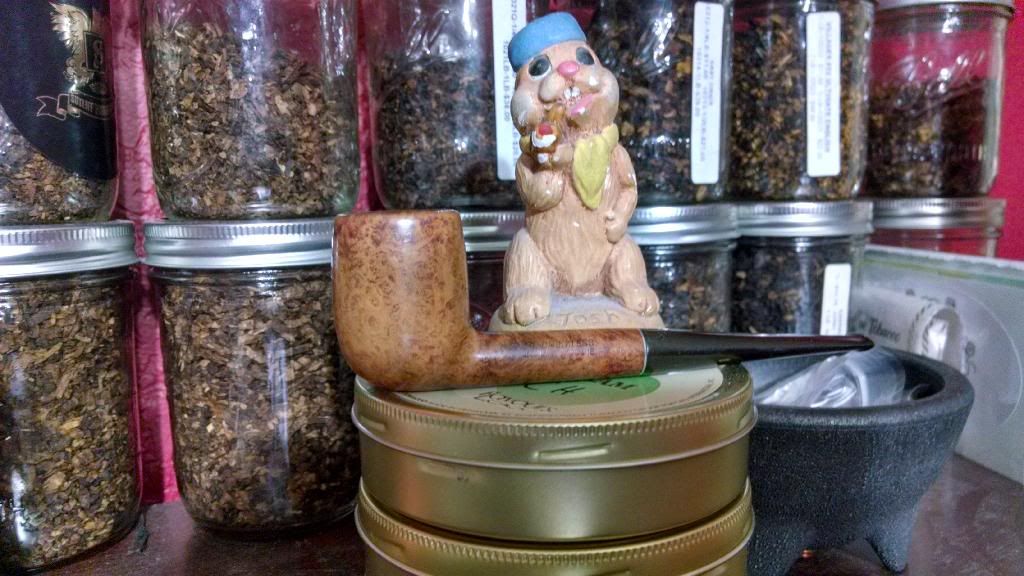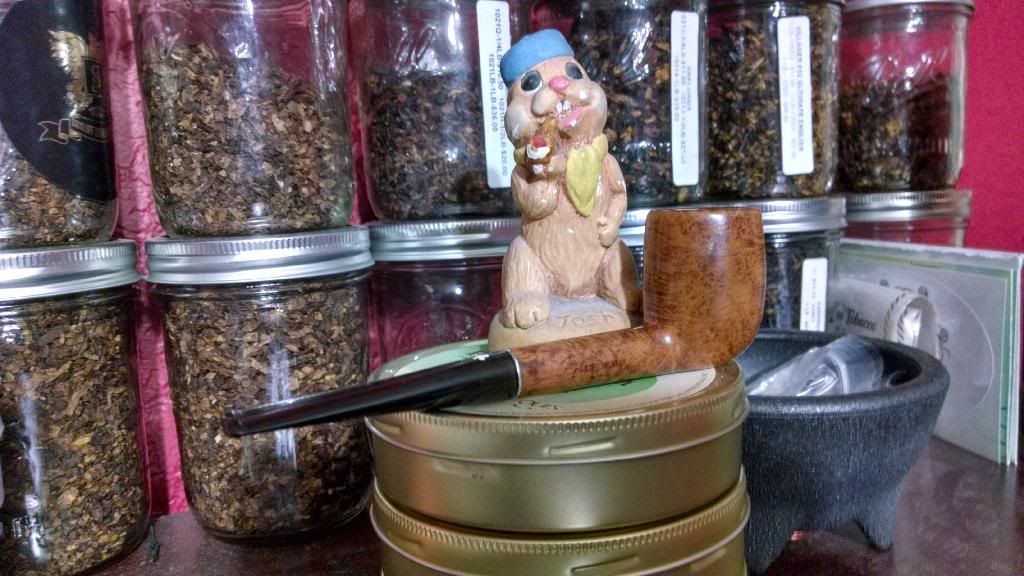 Thanks again Coastie, this old classic will shine on .