so i bought a pipe, having only seen pictures, from a friend, largely to help him out.
here's the issue. my smoking sensibilities are pretty working-class. i own a wide variety of pipes, from medium price/quality english estates to medium price/quality english estates, and numerous shapes including but not limited to straight billiards to straight pots to... okay, actually, thats really it.
basically, aside from two radices and one bent dunhill shell (none of which i smoke often) a canadian guildhall is probably the most adventurous pipe i'll smoke in public.
back to the matter at hand, I got a brand new ser jacopo maxima quarter bent dublin, rusticated, with a stem insert and a very... um... noticeable stain. it is also the size of a small sledge hammer.
lookit.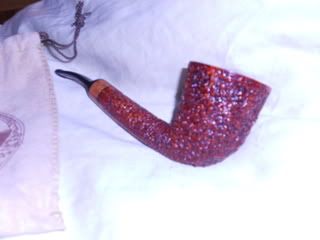 and for comparison one of the larger pipes i smoke on a regular basis (guildhall, approx dunhill group 4)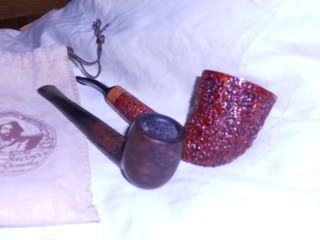 so here's the thing. i paid a decent chunk of change for this pipe, and i'm on the fence about it. on the one hand, i'd like to keep it and smoke it, but i'd have a hard time smoking it in public and might decide i dont like it after smoking it. on the other hand, i could sell it, but i'd feel bad for never having given it a chance (its unsmoked so even one bowl would kill the value).
thoughts?