In addition to the beautiful meerschaum that my wife bought me for Christmas, she bought me a F.E.S.S. Churchwarden. When I opened the box and looked inside she immediately said "If you want to use it to trade I don't mind.", which told me that she thought it was ugly. I have to agree with her.
I have wondered about F.E.S.S. pipes as I see them on Amazon all the time. IMHO opinion the only nice thing about this churchwarden is the bowl, which is beautiful, well carved, good draft hole, etc. But the shank is very very long, curved, and metal...yep metal, with some kind of wood texture coating on it. The stem is short and plastic. The push in tenon is plastic with a short stinger. This pipe is cumbersome, unattractive, and heavy. Here is the F.E.S.S. as it came out of the box. Make sure you scroll down past this pic, because there is good news.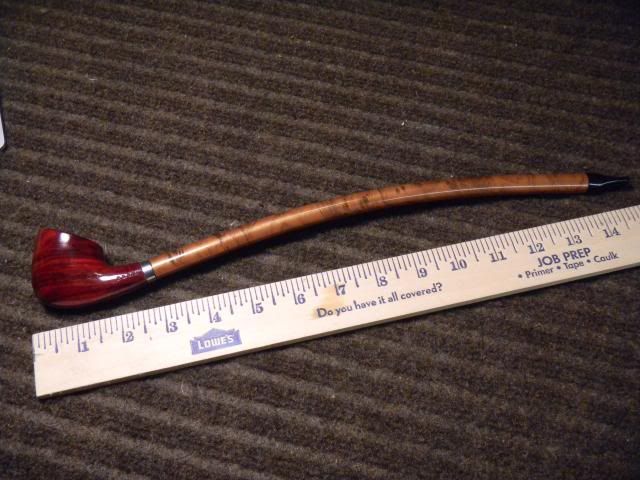 However, all is not lost. I like the bowl so much that I started searching my boxes of parts in an effort to find a stem that would work, and I was successful. I now love the look and feel of the pipe. So the wife done good.