A guy at work has been excited about a vintage Peterson that he won on eBay. His excitement was dashed when the pipe came in and he found out that the seller only showed the good side of the pipe. The bad side had a crack that goes all the way through to the bowl, and cracks around the bowl rim. He brought it to work to show me and stated that he was going to just throw it away. I have been wanting to try a bowl repair so asked him to allow me to work on it to see if I could salvage it.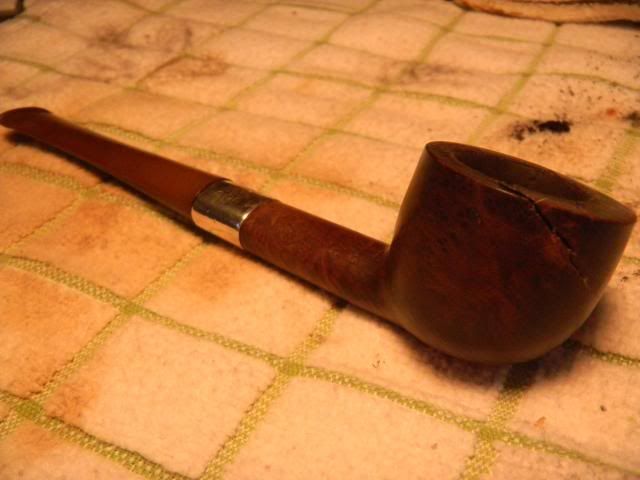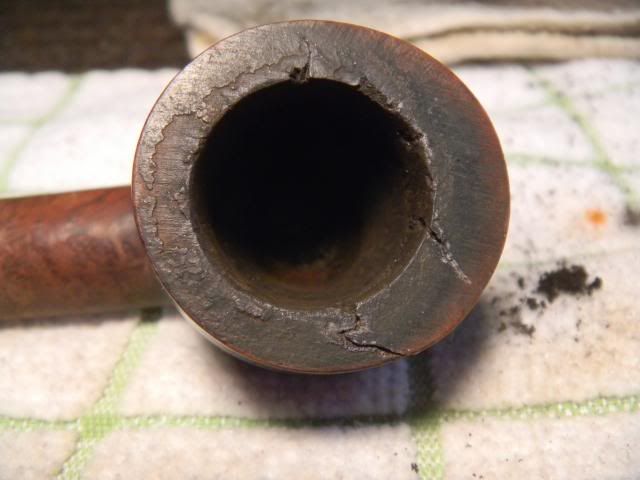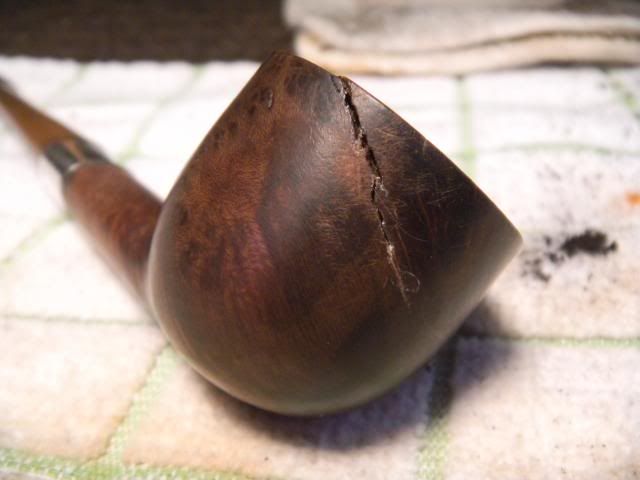 I reamed the bowl, but could not correct the over-reaming that it had already experienced. I got all the cake out, exposed the crack on the inside, then gave the pipe a good salt/Rum soak. After the bowl was cleaned out I sanded off the existing dark brown finish to expose all of the cracks. Cleaned out the cracks, then applied a briar dust Super Glue mixture into the cracks from the outside. Sanded them smooth once they were dry, then finished sanding the bowl and stem with Micromesh pads. Once done I used Tripoli, White Diamond, then Carnuba to bring back the shine. The pipe has no color applied at this time. If I apply a brown Fiebings Dye to the pipe the crack will all but disappear behind the color, but I will leave that up to the owner. I have one step left and that is to mud the bowl since I did not want to put Super Glue inside the bowl. The crack inside is now just hairline and barely visible, but I figure a good mudding will give it some additional protection.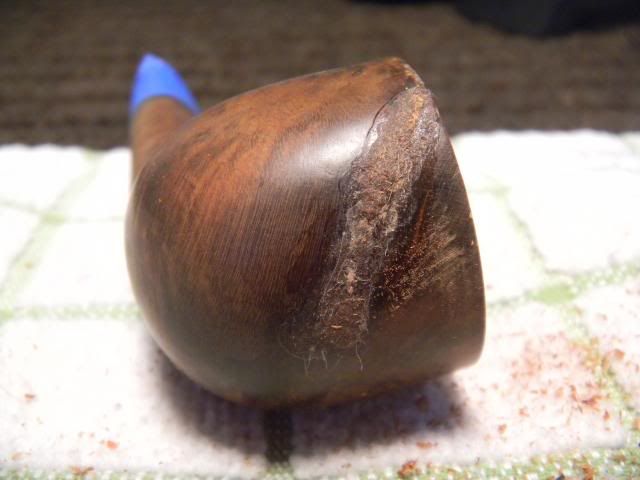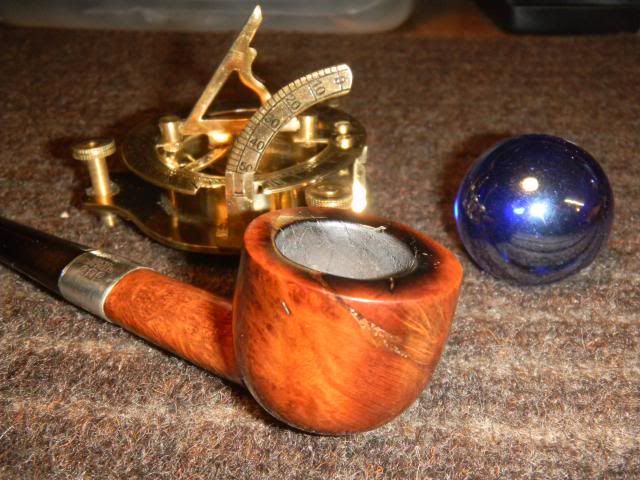 It may not be as pretty as it was when new, but this old dog now has more service in it's future.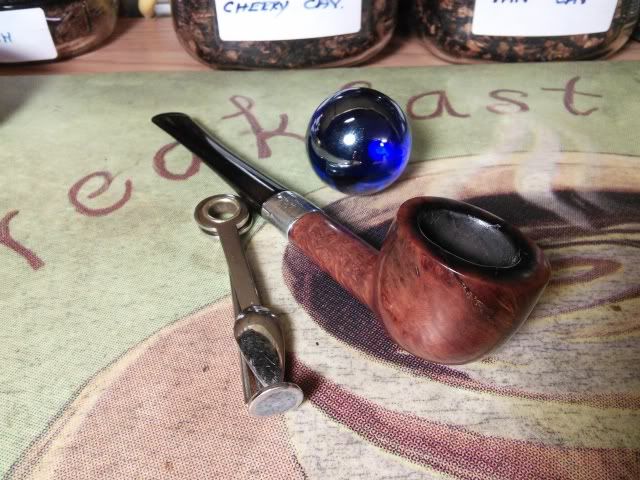 A lesson for the newbs...........do not bid on a pipe on eBay unless the seller includes decent pics that show the condition of the entire pipe.