Okay gang, they say that confession is good for the soul. Here's your chance. If you've every massacred a meer, dinged a Dunhill, savaged a Savinelli, crippled a Chacom, (Help me! The alliteration won't stop!) this is the place to post. Dig to the back of the drawer or bottom of the box and find the poor pipe that gave it's all for you.
I'll start off with a Kiko that I got off the 'bay. The stem was about the same color as the pipe. I cleaned up the stem and didn't do much to the bowl. I found that it had a ferocious Lakeland ghost that overwhelmed anything that I put into it, but it smoked like a dream. I finally got serious about cleaning the bowl and just when I thought that I was finished, it slipped out of my hands and hit the concrete.
I glued it back together, trying to be careful to keep the glue away from the air passage. It works, but it isn't the same and I don't think that the glue will hold for more than a few smokes.
The next item is my first pipe, a no-name Wally Frank. There was a large fill on one side that apparently went pretty deep. Combined with a fast puffing novice piper and some blankety-blank hot burning aros, the pipe couldn't take the abuse. It isn't too visible on the photo, but the interior wall is burned out a lot. One of these days I want to make some pipe cement and see if I can't repair it enough to smoke again.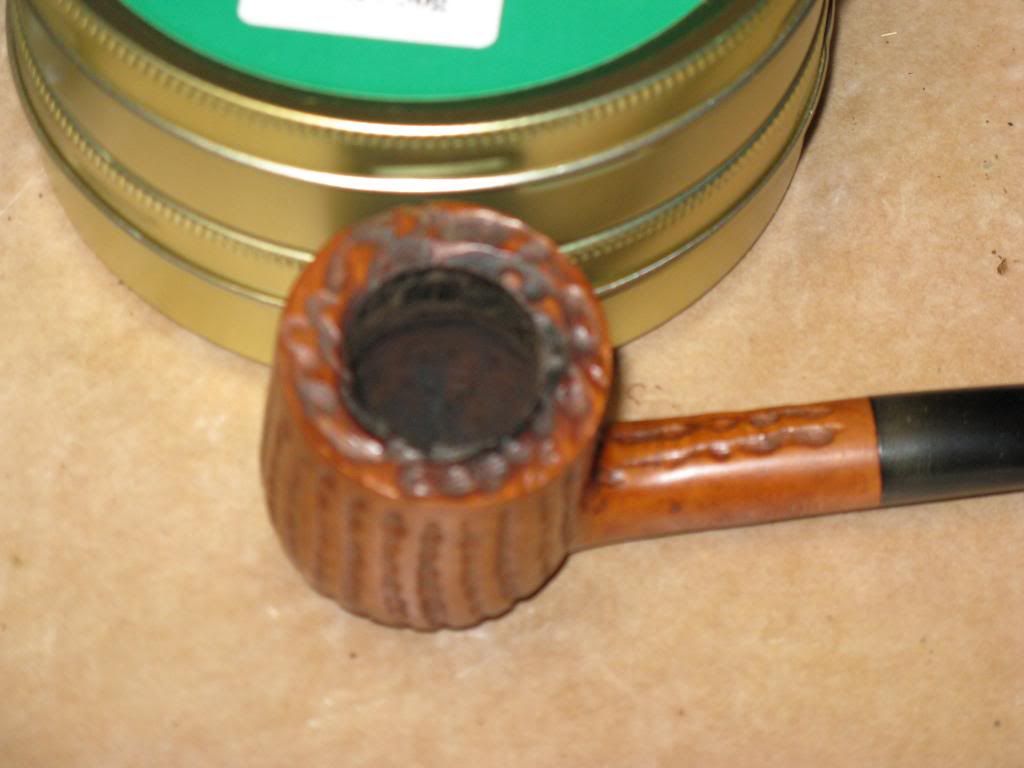 You know you've got something stashed away that you just can't bear to toss, but it bothers you to see. Post it here & we can get Preacher or Rev or someone to give absolution.