July is shaping up to be an awesome (costly) month. Good thing I have a loving, kind, understanding wife!
First, the pipes! I have coveted everyone who owns a BST, and have really wanted to get my hands on one. Fortunately, forum member Cigrmaster just happened to have recently listed two BST dublins with Briar Blues, and just happened to mention it to me. They are "pre-smoked", but have only been smoked twice and are still basically new. He offered me a deal on both pipes that I just couldn't pass up, so they are now paid for and on their way! Here's two links so you can see the photos, but I'll post my own when I get them in a couple weeks.
http://www.briarblues.com/hen06.htm
http://www.briarblues.com/hen07.htm
Also, last week I ordered a Savinelli Virginia 316KS, a gorgeous pipe with a massively wide bowl. I'm looking forward to giving it it's first smoke in a day or so, although I have to be honest it kind of intimidates me! It arrived today as I was leaving the office, there are some pics of it below. You'll likely notice, as I did, that the bowl appears to have a finish inside the chamber. I was surprised to not see naked briar, and am wondering if this is a stain, or oil or what. If anyone has an idea, I'd love to hear it.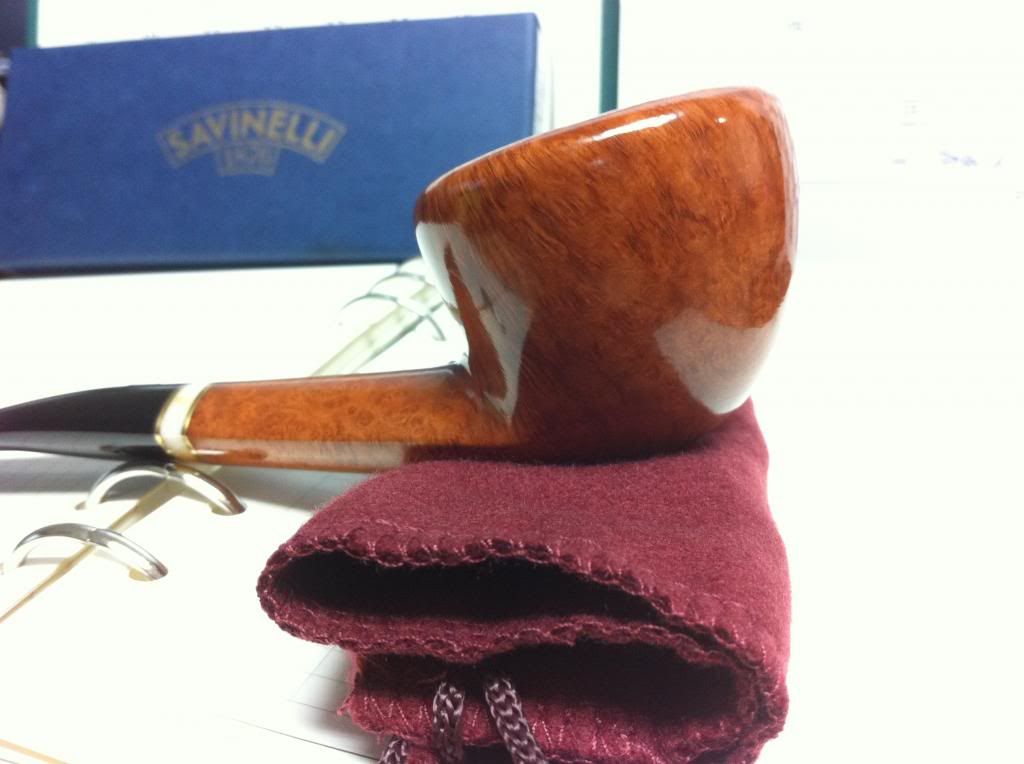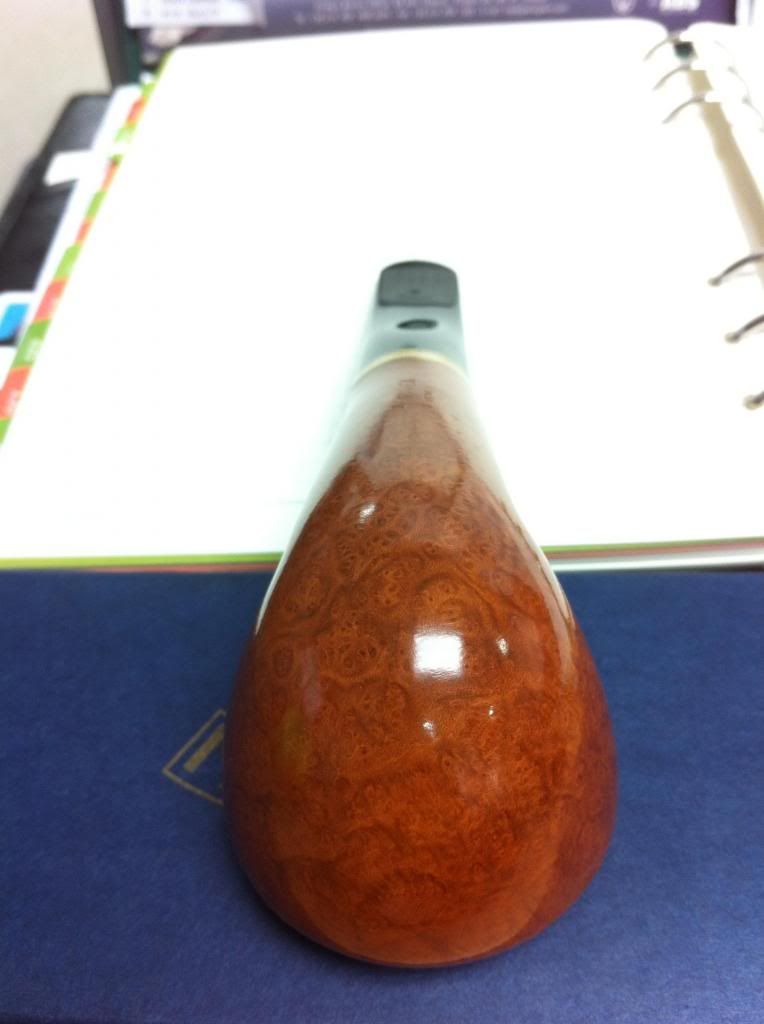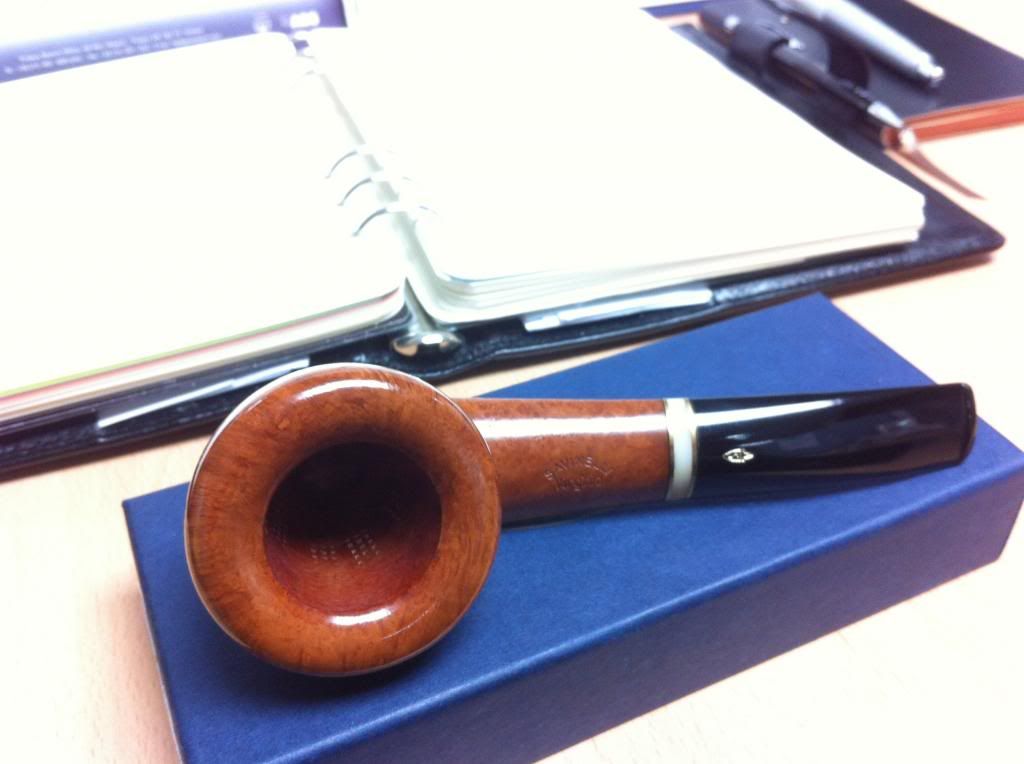 In regard to TAD, the tobacco is what I enjoy most about this pastime. As I prepare for our move to Qatar, where I don't know how I will obtain pipe tobacco, I am stocking up on the blends I like and can get here in Korea. The idea is to have enough to last me for 6-12 months while I figure out my new source. I just placed my TAD order, and in a couple days I'll have 50g tins of the following:
1. Samuel Gawith: Full Virginia Flake (x4)
2. Samuel Gawith: Best Brown (x4)
3. Samuel Gawith: St. James Flake (x2)
4. McClelland: Blackwoods Flake (x4)
5. McClelland: St. James Woods
6. McClelland: Dark Star (x2)
8. McClelland: Classic Samsun
9. Davidoff: Flake Medallions
10. Rattray: Marlin Flake
11. Mac Baren: Navy Flake
Super stoked about all of this, what an incredible month, and it's only July 2nd. I can't wait to get those BSTs, those two pipes alone are a huge blessing (thanks Cigrmaster!). Now I'm going to go figure out how to smoke this crazy Sav.