I was looking for a meer the last few weeks, but haven't found anything I just had to have.​
​
Then, a few days ago BradNTX used his enabling skills and mentioned Sevket Gezer.​
So, I googled the name, quite sure that I was going to see another 100 meers, without finding the right one. But it turned out differently - after a few minutes I saw this one, it was love at the first sight and I couldn't resist.​
Without a great deal of thought I pulled the trigger.​
​
Thanks Brad, my credit card hates you - but I appreciate what you've done again.
​
​
This will be my first Meerschaum - "Rome" made by Sevket Gezer.
​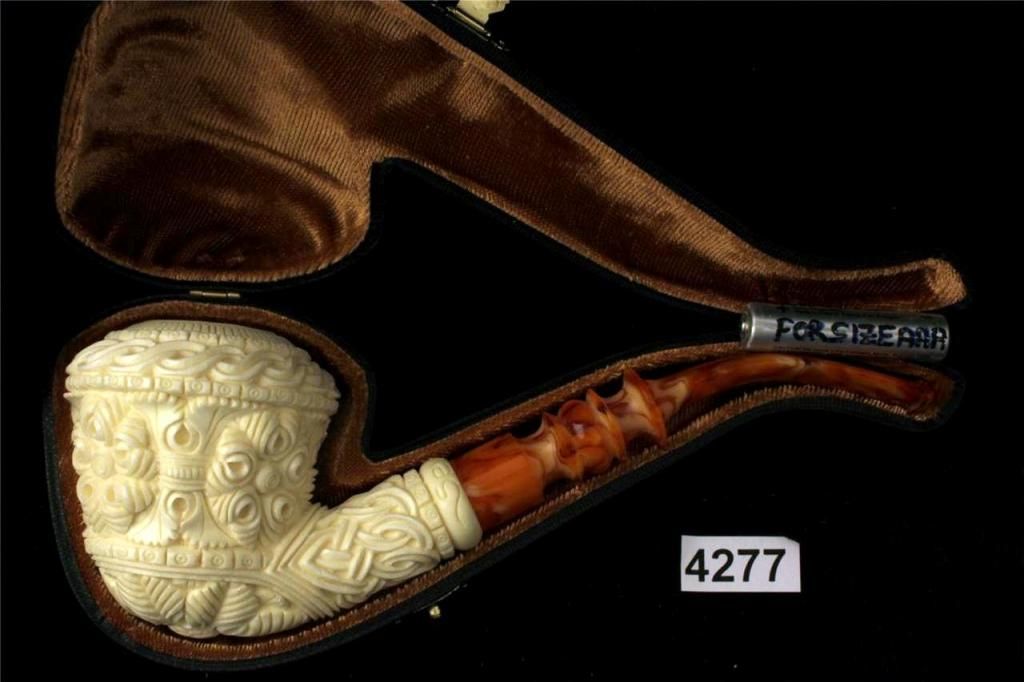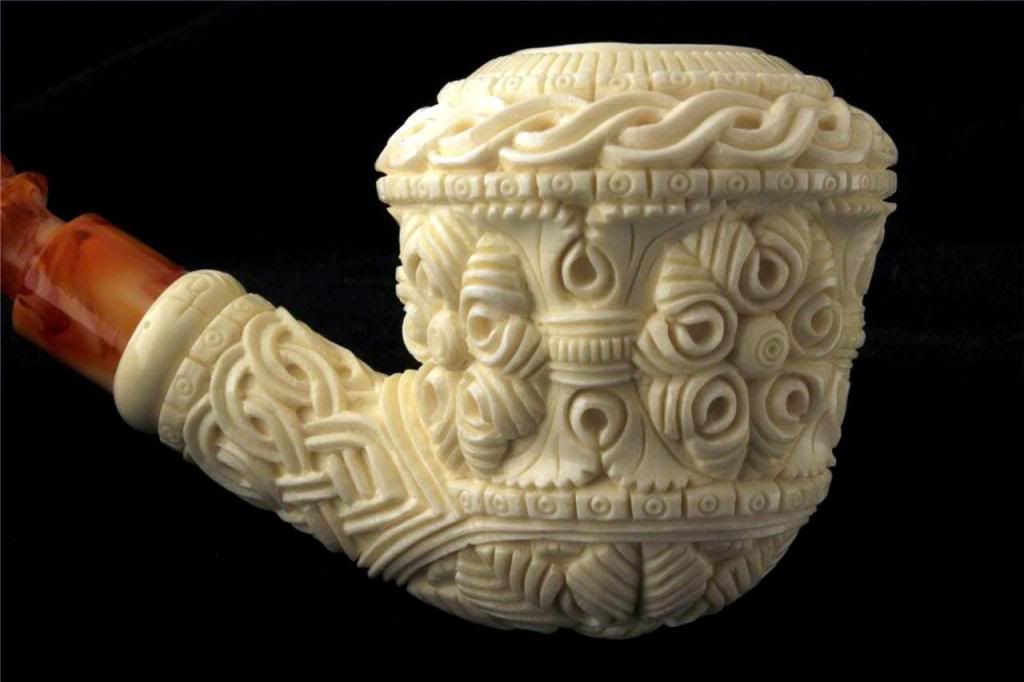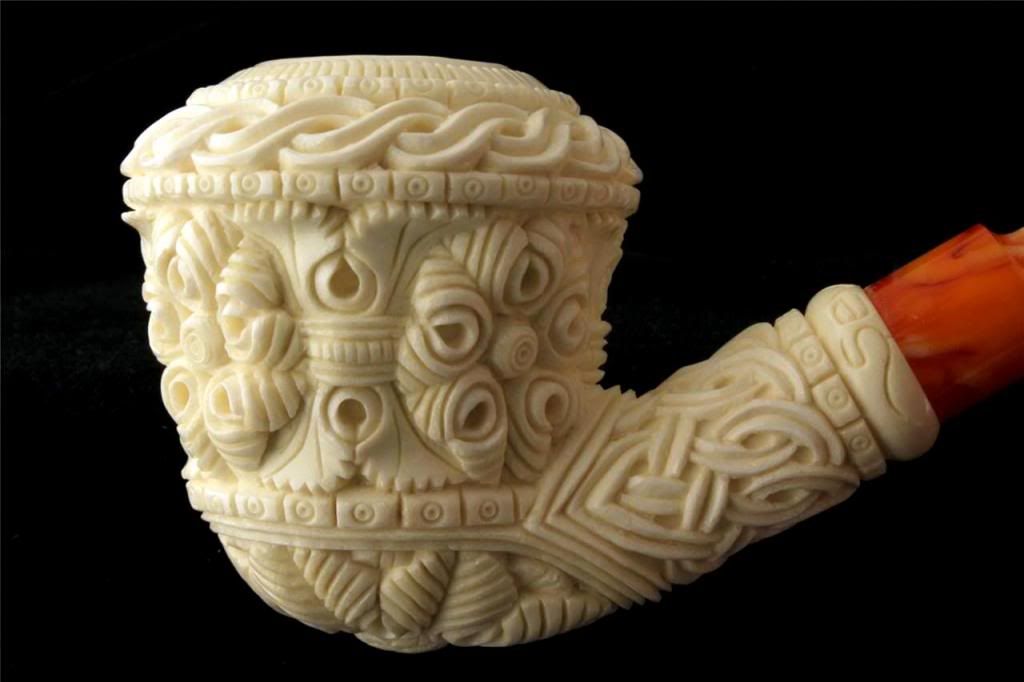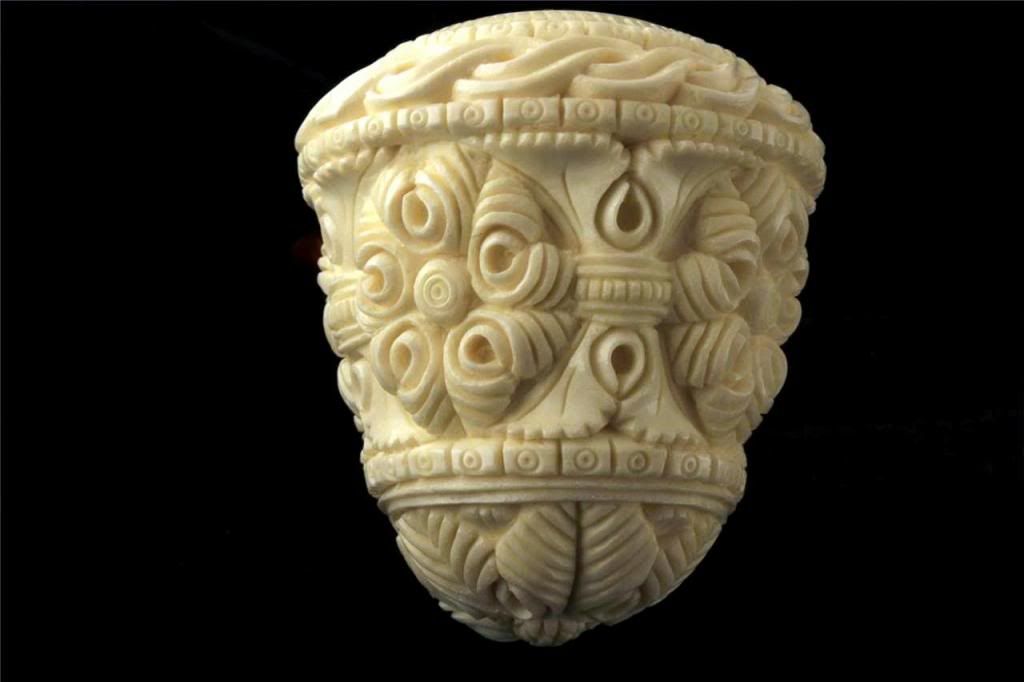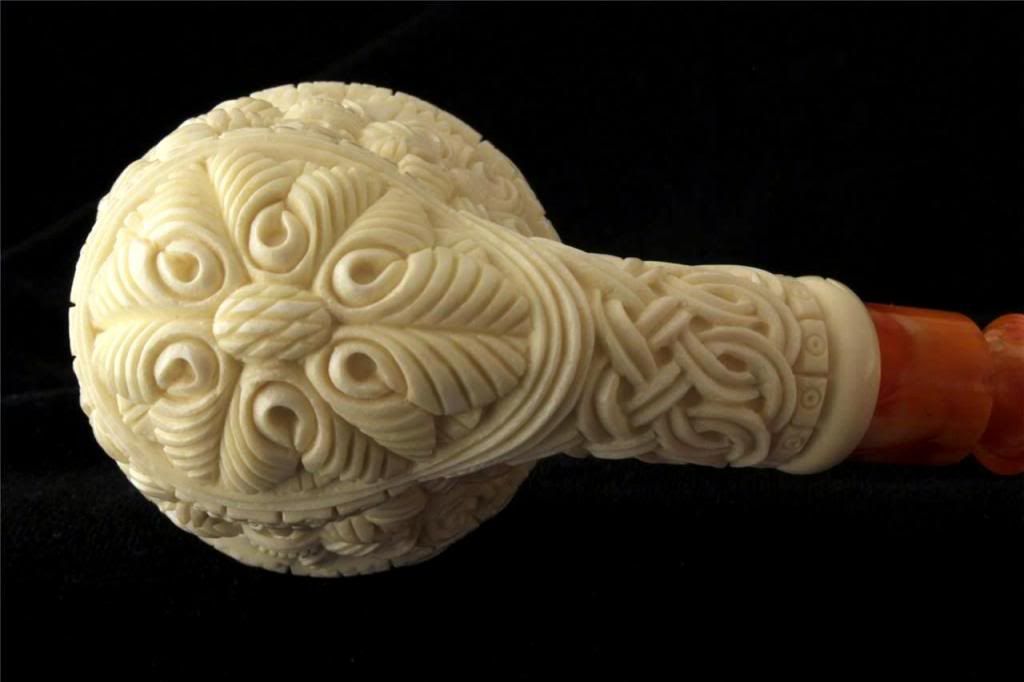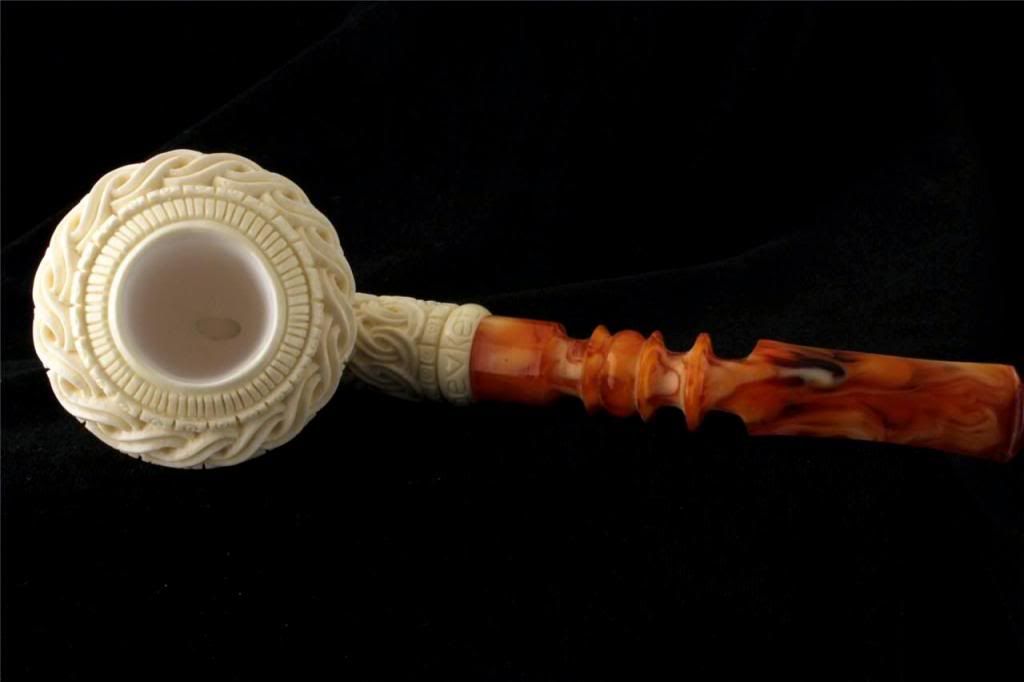 Length : 18.00 cm. = 7.08"
​
Height : 6.20. cm = 2.44"
​
Width : 5.40 cm. = 2.12"
​
Bowl Inside Diameter: 23mm. = 0.90"
​
Bowl Depth : 5.00
cm. = 1.96"
​