I know I'm new, but I've been reading/researching for a bit now on restoring and finishing pipes. I recently bought a couple pipes from ebay that looked like they could use some TLC. The first one is this pipe. Not sure of the make, but it has an A on the stem. It seems to have been cleaned pretty well on the inside. but it did have some black spots of stain on the outside. I sanded them off, and sanded the rim of the bowl down a bit, as well as polishing up the stem. Below are some before and after pics. I failed to take before pics, so they are the ones from the ebay listing.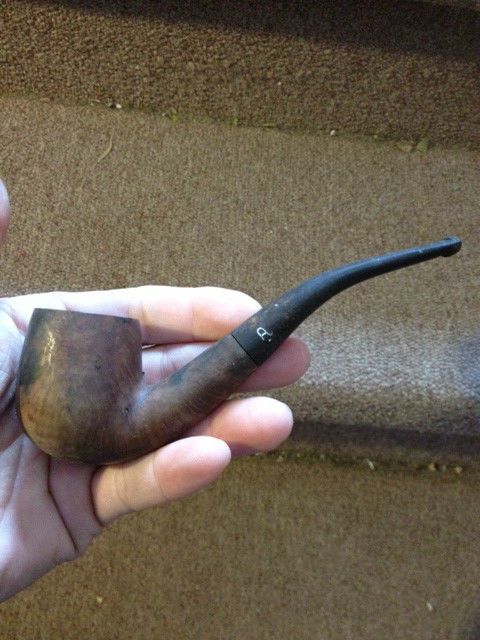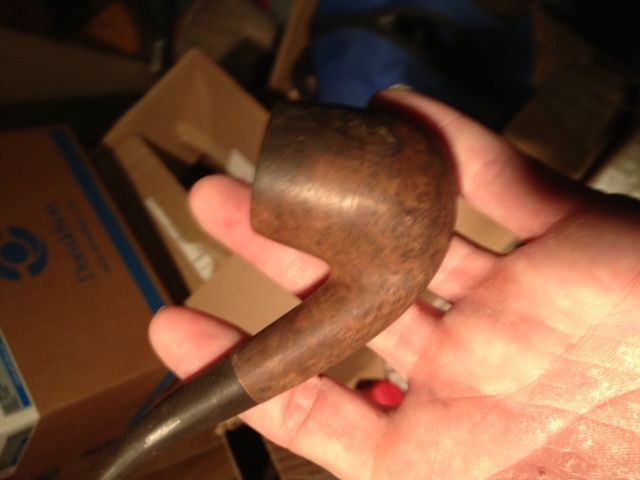 Here are some pics from after, Not the greatest, but for my first time, I don't think I did terrible.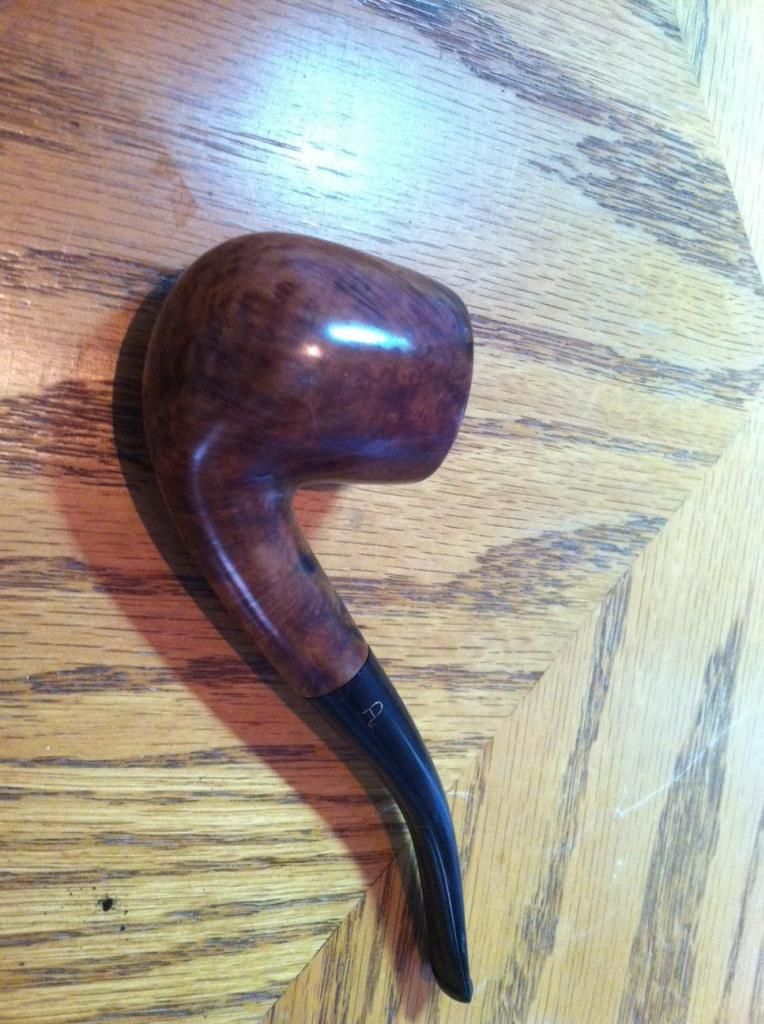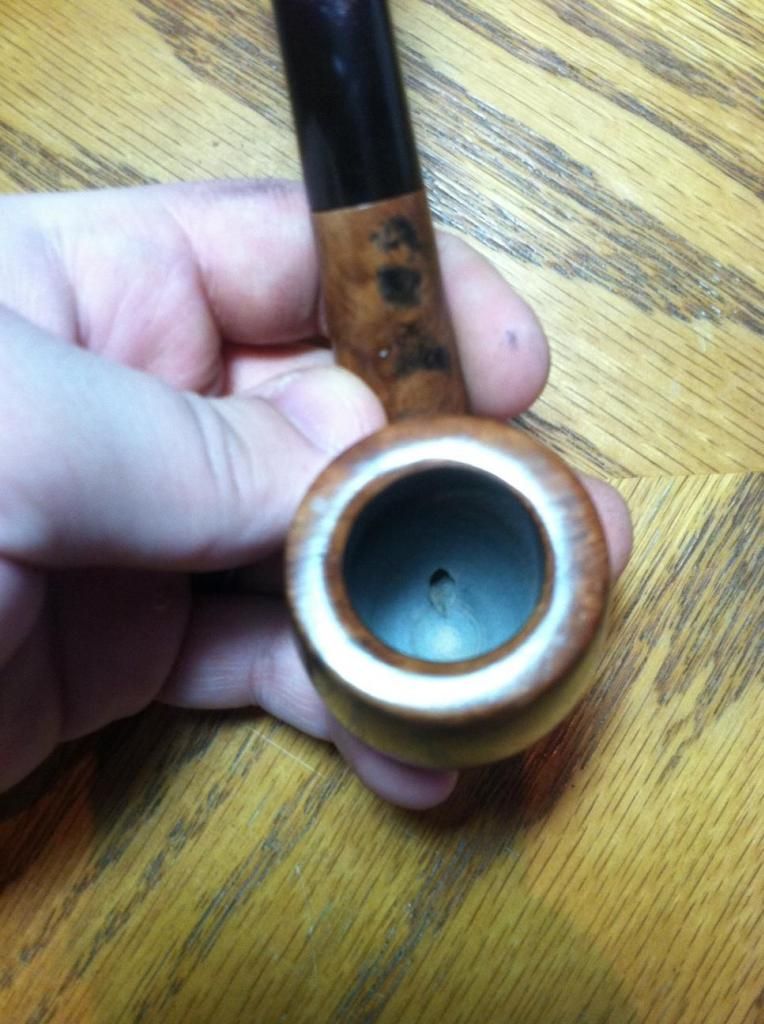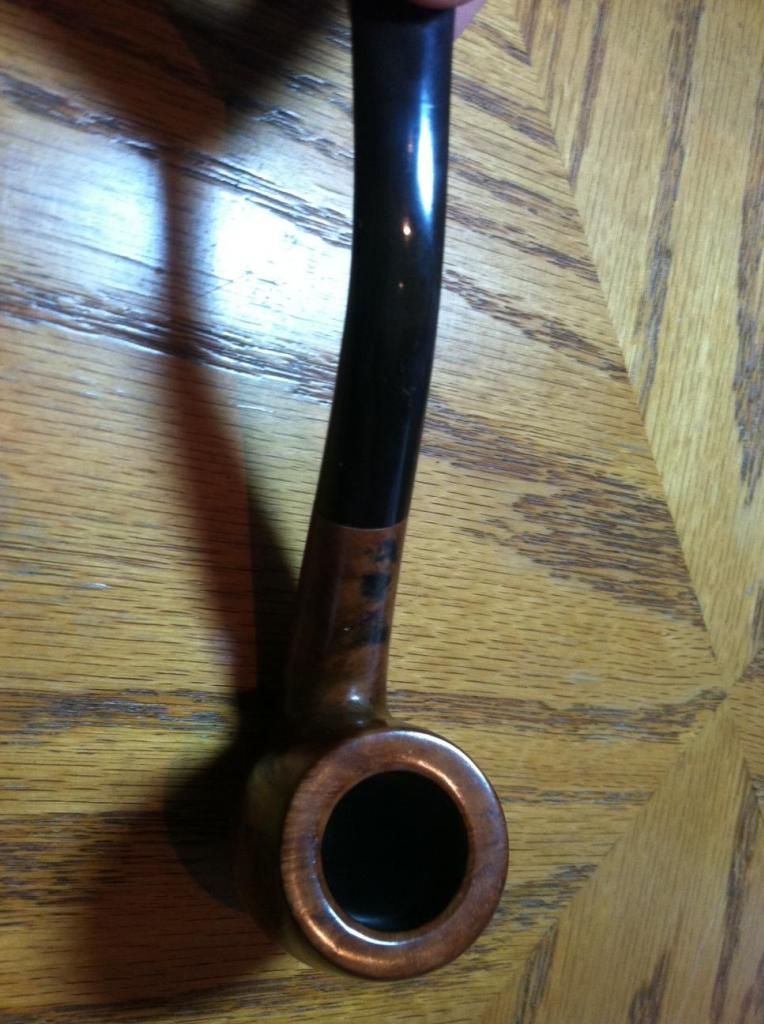 I did have a bit of a mess up though. When I was sanding the shank to try and get rid of a couple of black stain spots on it. I ended up rounding out the corners, making the joint with the stem not so flush. I then decided to try sanding it back to a sharp edge, well, in the process, I got it at the wrong angle, and this happened: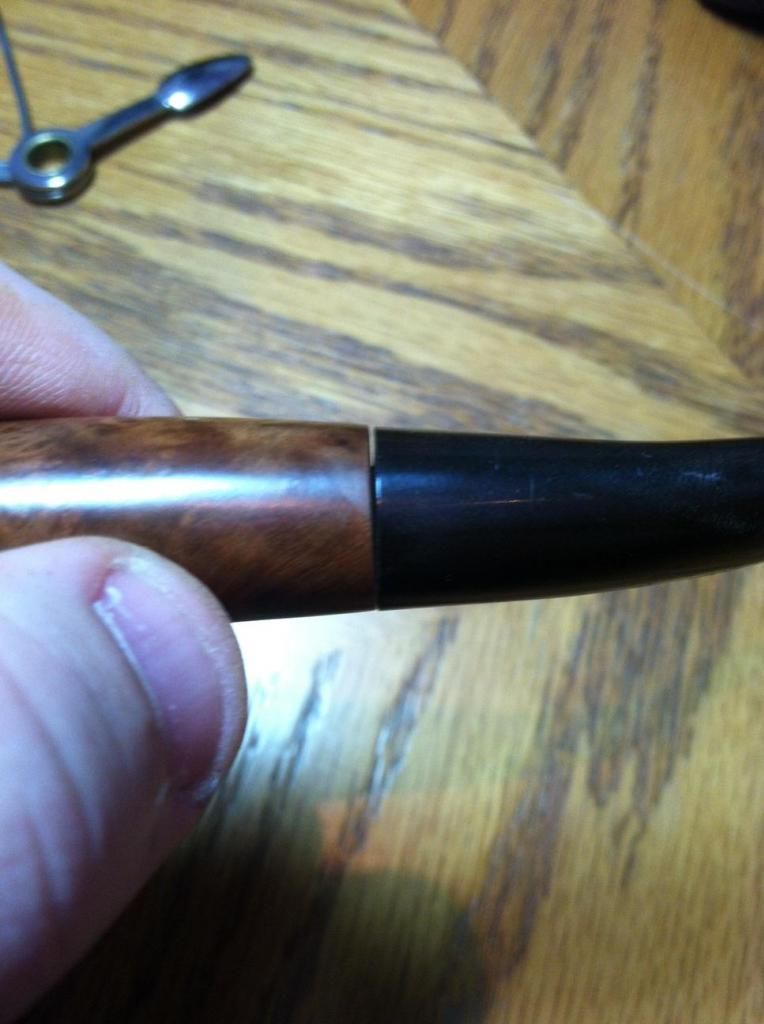 Any suggestions on how to fix this?
On a side note, I fired up a small bowl in it this afternoon to begin building a cake, and it smokes wonderfully! It may be in the running for one of my favorite smokers.
The second pipe that I got is an old nasty peterson. Not sure of the model, I've looked and I can't find the same shape anywhere, The closest ones I can find have straight sides on the bowl, and the angle of the shank is a bit different. Anyway, I spent quite a bit of this afternoon playing with it. I'll post some after pics when I'm finished. For now, here are the before pics that I took.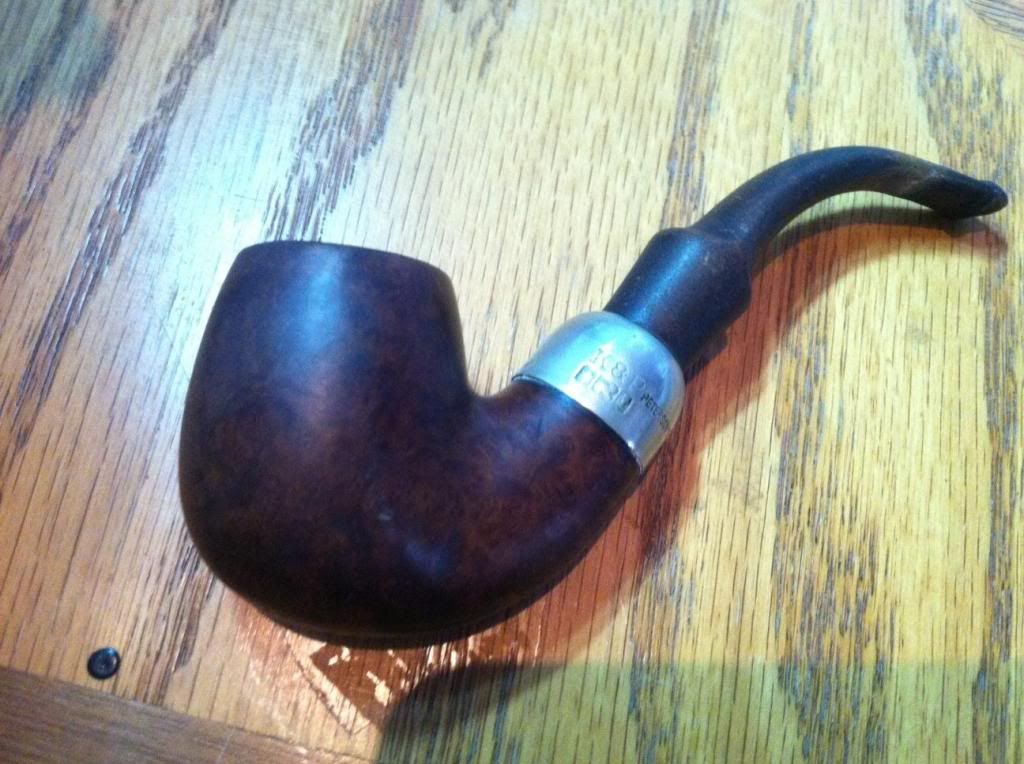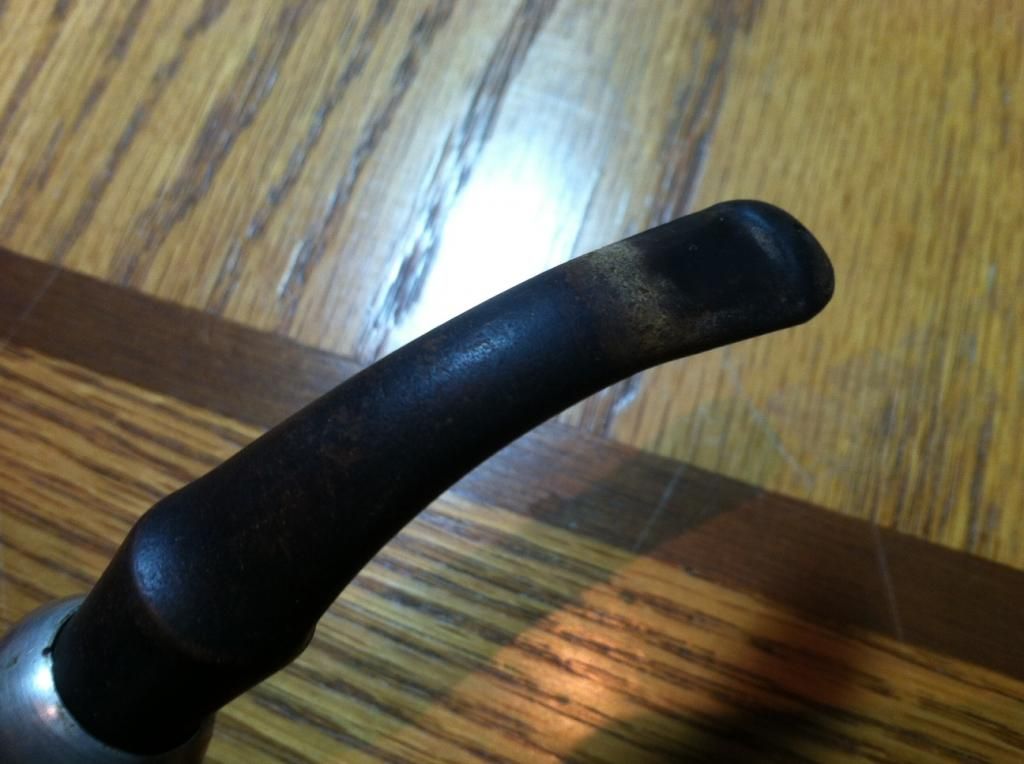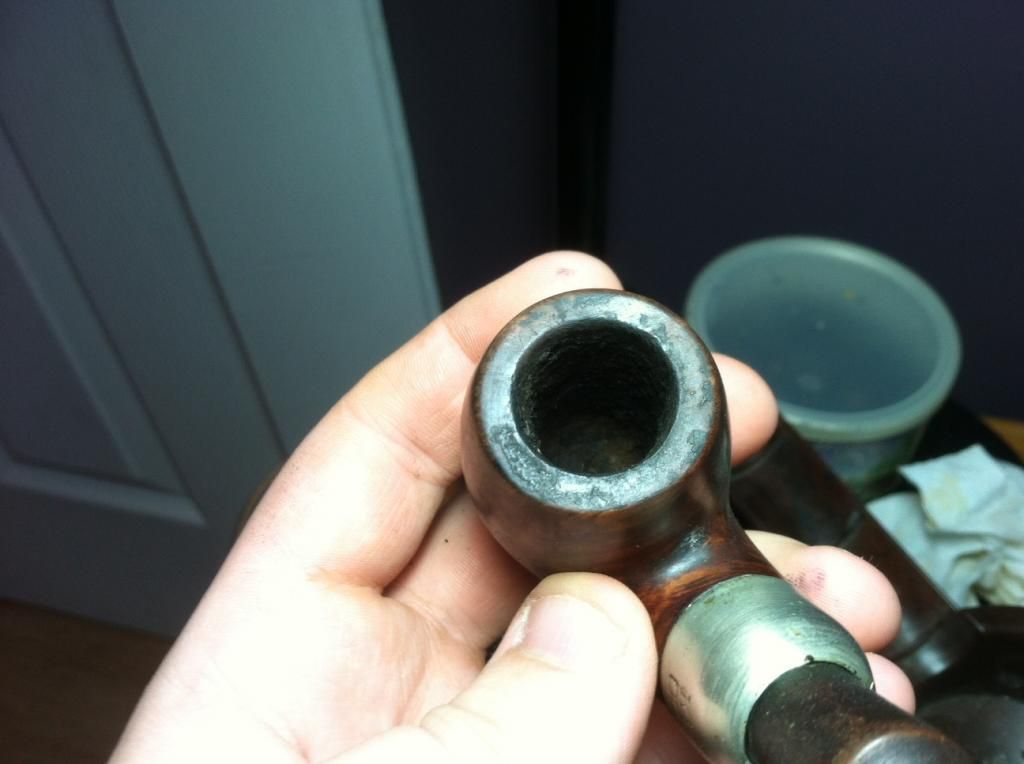 As you can see, The stem was very heavily oxidized, and had some major tooth marks. The bowl had a lot of cake in it, and there was tar everywhere. I didn't take a picture down the shank, but it had tar buildup galore, and the whole thing smelled as "broken in" as it looked.
I'm almost done with it, It's just getting a S&A treatment overnight tonight to pull all the remaining smell out. Tomorrow I'll buff out the bowl and make sure everything fits together and post some more pics!
In the mean time, I'd love for some feedback, and critiques What could I have done better on the first one?